Youth Activity Guide. course 2015-2016
WHEN?
DATE: THURSDAY 01 OCTOBER 2015 TO TUESDAY, MAY 31, 2016

TIME: 

11:00 am
WHERE?
The Youth Council of Valencia offer a great number of activities, courses and workshops in the Activity Guide 2015-2016 course to make the most of your free time in Valencia.
In the Youth Activity Guide you can find courses and activities that suit your interests. Languages, monitor / a leisure, cooking, sewing, photography, hiking, astronomy, career guidance … the possibilities are endless.
Activity Guide offers courses for children in Valencia from 3 years to 35 years younger. In addition, families of children under 12 can participate in numerous plans. The activities are conducted from October to May.
See all activities planned in Valencia for the 2015-2016 year:
Inscriptions
In order to enroll, you must register as a user on the web http://www.juventud-valencia.es/
Registrations are made ON LINE.
You must live or study in the city of Valencia. And having between 3 and 35 years.
Users can only be the / the over 18 years, so that / those under 18 will have to be registered by their parent or legal guardian.
Remember courses prefixed CMJ, enrollment will face in the center itself (not governed by this calendar)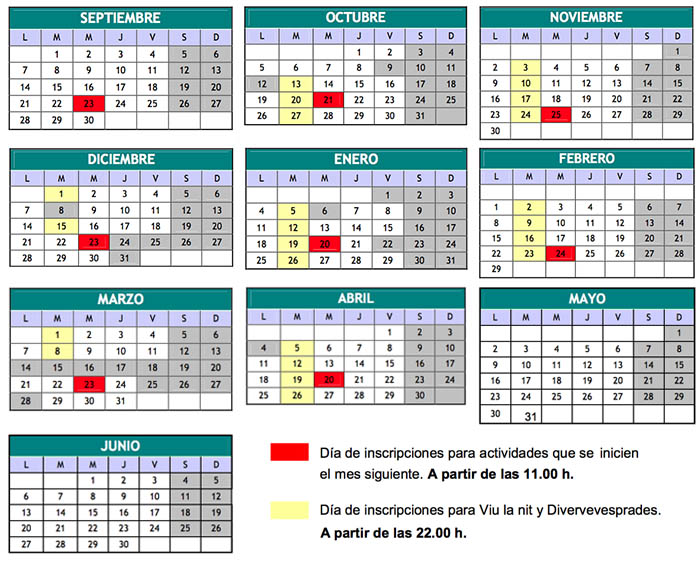 If you do not know what to do in Valencia, do not miss the possibilities offered by the Department of Youth and enjoy its wide range of activities.